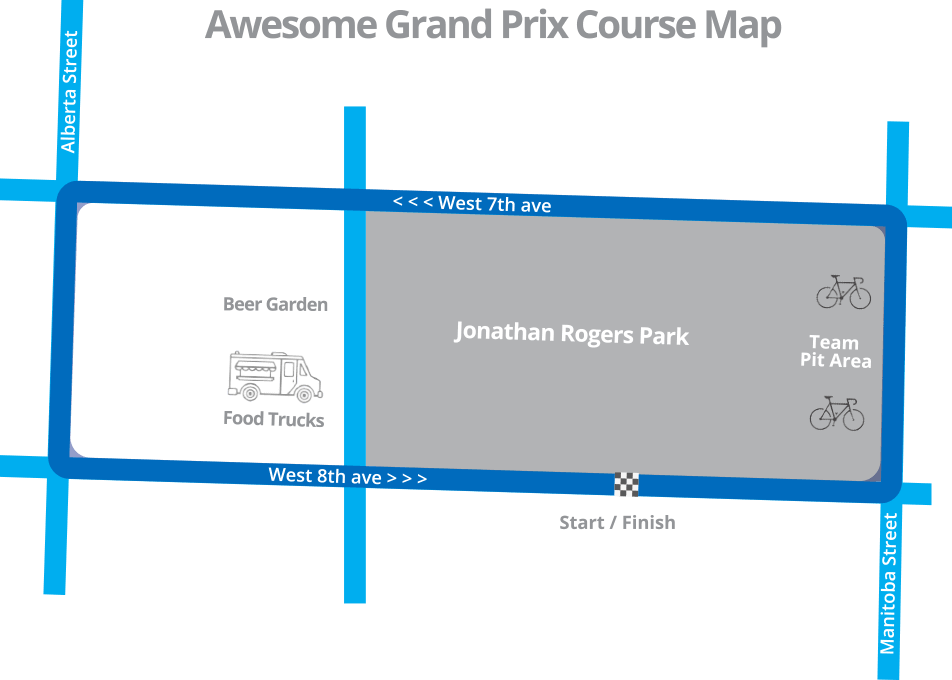 the
course

BC Criterium Championships
Jonathan Rogers Park/Mt Pleasant
Our Championship course features four 90 degree left hand turns, is 800m in length with a slight uphill finish. The entire course is closed to traffic and will be spectator friendly on all sides.
Plenty of public parking on the street below 7th.
Glacier Media Growler Beer Garden will be located on the south side of the race course on Columbia Street.